About Accuracy in Media
Our Mission
Accuracy in Media uses citizen activism and investigative journalism to expose media bias, corruption, and public policy failings. Our organization empowers individuals to hold journalists as well as public and private officials accountable to achieve a well-informed free society.
---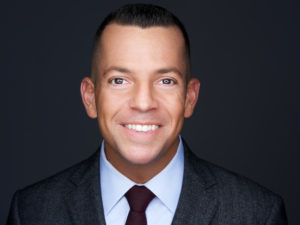 Adam Guillette
President
Adam Guillette is the President of Accuracy in Media. As the leader of the organization, he is working to expose bias in mainstream and social media, as well as to build an effective cadre of investigative journalists.
Previously, Guillette launched the Florida chapter of Americans for Prosperity. Within a year, the chapter gained more than 150 media hits statewide while defeating more than $370 million in tax increases. Later Guillette became a vice president of Project Veritas. In this role, he helped grow their budget from $5 million to $12 million annually while coordinating partnerships with other like-minded organizations.
Since 2004, Adam has served as Distinguished Faculty member for the Leadership Institute. In this capacity, he has traveled around North America to help identify and train free-market activists.
Adam Guillette is featured regularly on Fox News, Fox Business, Newsmax, and OAN. He has also contributed to USA Today, Townhall, and the Washington Examiner. Guillette lives in Ponte Vedra Beach, Florida, with his wife Nikki and their Cavalier King Charles Spaniel named Liberty.
---
Bethany Rolando
Vice President of Development
Bethany Rolando is the Vice President of Development for Accuracy in Media. In this capacity, she has the honor of partnering with donors to effect change through real investigative journalism and citizen activism.
Previously, Bethany worked in Development at The Leadership Institute. Starting as a Donor Relations Officer in 2013, she quickly worked her way up to being their Senior Development Officer. Later, Bethany joined Project Veritas as their Director of Major Gifts. In this role, she helped grow their budget from $13 million to $22 million annually.
Bethany earned her B.A. in Public Policy with a minor in non-profit and organizational leadership from William and Mary.
When not traveling the country promoting truth and liberty, Bethany enjoys spending time with her family.


---
Caroline Smith
Editor-in-Chief
Caroline Smith is the Editor-in-Chief for Accuracy in Media. In this role, she chases the endless pursuit of "Accuracy," both within the work AIM produces and in holding both the media and public figures accountable when they get it wrong. 
Previously, Caroline was a writer and editor for a variety of publications, including the Washington Free Beacon and United Press International. She has also served on the David Carr Advisory Board to judge young writers on behalf of South by Southwest and edited a handful of books, both fiction and nonfiction.
Caroline attended the University of Mississippi, where she earned Bachelor of Arts degrees in Journalism and Spanish with minors in English and International Studies. There, she was Editor-in-Chief of the Daily Mississippian.
She now lives in Washington, D.C., where she can be found wrangling either the English language, her chatterbox toddler, or her mischievous terrier mix. 
---
Matthew Convard
TikTok Correspondent
---
Board of Directors
Frank Howard, Chairman
Dan Backer
David Himes
David Keene
Gregg Cook
Niger Innis
Tracy Dietz
David Blair
---